Exness supports tech education in Cyprus through sponsorship of Robotex Platinum, KNEWS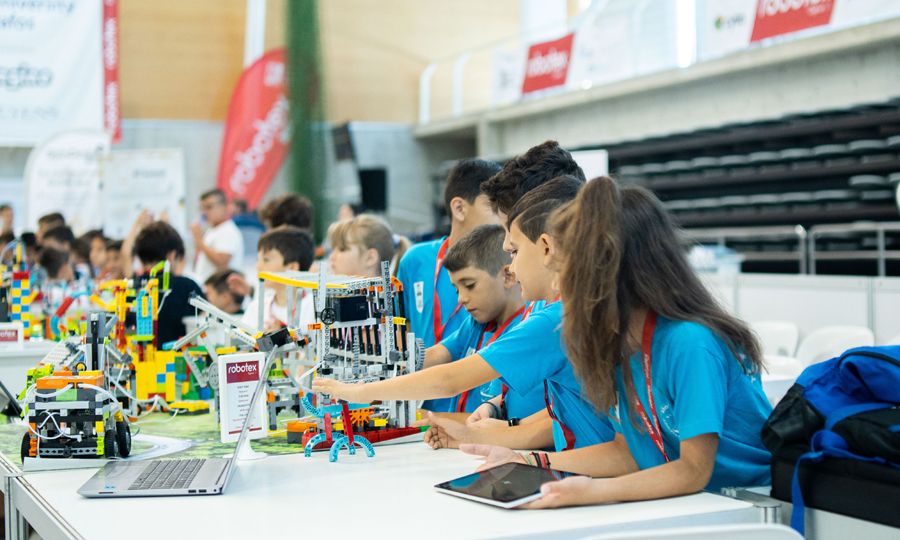 Exness, the Limassol-based fintech which continuously supports the development of technology, education and innovation in Cyprus, was a platinum sponsor of the 5th Robotex Robotics Competition. The event which took place on June 25-26, 2022 at the University of Cyprus Sports Center was organized by the Cyprus Computer Society and is considered the largest festival promoting robotics education on the island.
The main focus of the robotics event was the different races and challenges that the robots had to complete and overcome. Specifically, it included LINE FOLLOWING, a race in which robots had to overcome various obstacles, MAZE, in which they tried to find their way out of a maze, FOLKRACE, a special rally race, SUMO, a challenge based on Japanese wrestling, as well as the new GIRLS FIRE-FIGHTING, a girls-only challenge that aims to attract more women into STEAM (science, technology, engineering, arts and math education). In addition, visitors had the chance to draw inspiration from the many exhibitors who were there to present their expertise in computing and robotics.
"Here at Exness, we are very happy and proud to see such events taking place on our island. We believe that education is the foundation of our future and if we are to compete in the global market for science and technology, we definitely need more events and initiatives such as Robotex," commented Martin Thorvaldsson, CSR Director at Exness. "Being part of such an event, which helps children, as well as adults, to explore the potential of technology, is inspiring to say the least," he continued.
Exness is a global multi-asset broker that uses a unique combination of technology and ethics to create a favorable market for traders and raise the industry benchmark. Exness' ethos and vision revolve around the concept of providing its clients with a frictionless trading experience, bringing the financial markets to life the way they should be experienced. Exness' identity and commitment to the twin worlds of technology and ethics, along with its loyal customer base which numbers hundreds of thousands of active traders each month, are key drivers of the global brand. Today, Exness has over $2 trillion in monthly trading volume and is focused on strategic expansion into new corners of the world.